Home
As i flew across the oceans and watched the sea's flickering waves beneath me, the magnitude of what i had seen, felt and been had not quite hit home yet. With what looked like an oil spill shimmering below me, eventually joining up, fading out and making way for the long, outback roads and isoated farmhouses of the Northern Territory, i had not processed the last few months nor cared to as...
Nepal
Nepal After spending a further two days in bed, I admitted defeat and zapped the shitty little virus with antibiotics, leaving me well and happy with 3 days left to explore Nepal.  Pokhara was once a hippy mecca, brimming with overflow from Kathmandu and wafting gently with the smells of dried vegetable matter rolled up and smoked in a variety of creative ways. These days however, you're more...
Then it got a bit real...
Getting from Varanasi to Pokhara, Nepal was also a lot to do with crossing our fingers and hoping for the best, however it didn't quite work out that way! It's a bit long, however you  asked for the full story so here it is! If you're not one of those who actually wants to hear a long-winded account of the scariest night of my 18 years then please skip to the fun stuff! :D Our train took us to...
6 tags
To The Taj and Beyond!
This story continues 2 countries and three weeks ago, in the northern area of India and i have plenty to tell you. The city of the Taj Mahal, Agra, is much more charming than everyone says. Our rickshaw driver, upon introducing himself as we sped through the city, offered us 'a very nice massage indeed-perfectly fine intentions!' we told him that was very kind of him to offer however...
Supercrap Res
Hey guys, don't know why the resolution is supercrap all of a sudden, if anyone knows how to fix this please email me! For now, *sorry* ! :D cheers!
11 tags
A bit of a natter about India
India conjures images of camels, filth, busy cities and Holy Varanasi, of the grand Taj Mahal and searing heat. However, India also has many things which you don't expect. Perfectly upstanding gentlemen walking the streets holding hands, talking with their faces cm's apart, often having a quick pee at the same time in the middle of a crowded street. Children will chase you down to...
Hello Beautiful People!
I write this as I fly over the Indian Mainland, from Bangalore in the south to Jaipur in the country's northern desert state of Rajasthan, home of tigers and camels, elephants and ancient forts. I have some time to kill so I thought the best way to fill it was to write a proper bitty that's a bit more than just the misspelled snippets that have been dribbling their way home J This is my second...
*sorry*
Still working on the whole wifi thing guys…sorry! *love* xxoo
Coming Soon!
Hey all, Thanks for keeping up with my adventures and for being so patient-i know its been almost 2 weeks!I just haven't had good enough wifi to update properly. I'm loving India, it's crazy and brutal and beautiful :) Hope you all have a particularly exceptional day lots of love sarah
7 tags
The Calm Before the (Indian) Storm!
Today is my last day before i fly to India tomorrow, so i thought it high time to get eaten…My tiny fish that is! A lot of places here have these pools where you put your feet in for the sole purpose of having them nibbled by little fish. It is apprently good for getting rid of all the icky callouses and stuff that 4 months of doc martens have a bit of a habit of causing and I'm sure,...
7 tags
KL, The Sa Fa of the East?
No, Kuala Lumpur is not the San Francisco of the east, they both just have equally abreviated names created to allow a sense of community in their own city and to alientate every other poor idiot who travels there. Plus, KL has a lot more asian people. They also have a monorail! Kuala Lumpur for me is the ten days between Singapore and India, the land of disgust and beauty, entice and vice....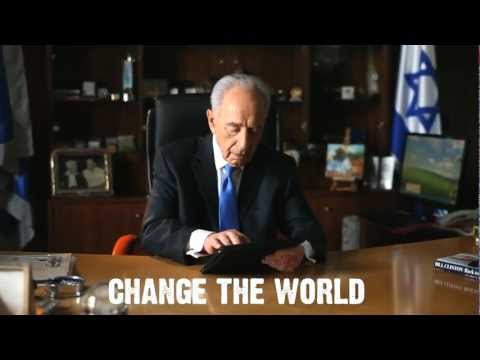 Scooters to Sarongs in Bali
living it up in Bali, Indonesia! As of this moment, i'm munching down on an ice cream pancake in the land of the Great Call Of The Taxi Drivers. I've been here for 4 days now, have spent far too much money and been far too happy. I'm sharing my room with a sweet canadian girl, 3 cockroaches, 8 spider webs and a healthy growth of Mildew. I've enjoyed freaking out my roomate...
5,914 ks so far
And I'm sure as hell not done yet! :D
Why, Hello there!
hello all you beautiful people. Thanks ever  so much for joining me if you've just tuned in, thankyou even more if you've been here since the start! I head off to Indonesia in a week, so lots of fun stuff will splatter across this page then i don't doubt. For now its a bit quiet, just at home with the folks. so, hang in there oh Comrades Of Awsome, I'll talk to you very...
Last Week in the Outback
These past two weeks have been the longest of my life and although I probably wouldn't do it again out of choice, I have found I am capable of a lot more than I thought I would be. Roustabouting is monotonous work but the characters I've met are astounding and the places i have seen mind blowing. The sunsets out here stretch over entire horizons, the land so flat  the lights catch...
Playing The Shearing Game
Pine Ridge Station, Outback NSW, 3/1/2012 Those of the shearing game are much like the travelling Gypsies of folklore, minus the bangles however flouro socks abound. A tough race of sun-weathered people with a spark in the eye and a certain sense of humour that only comes with those who lead a life such as this. Caravans are replaced by beefed-up four wheel drives, kids in the back and Eminem on...
3,200 Kms so far
And have enjoyed pretty much every minute of it.
"Traveling is a brutality. It forces you to trust strangers and to lose sight of all that familiar comfort of home and friends. You are constantly off balance. Nothing is yours except the essential things – air, sleep, dreams, the sea, the sky – all things tending towards the eternal or what we imagine of it." - Cesare Pavese
Nice Try
  It would seem that not only do i have a charming capacity for getting lost and an alarming ability to drink more tea than those who live in the Great British North, but i am also rain(wo)man. i kid you not.  Everywhere i've stayed for more than 2 days buckets have fallen from the skies and washing has remained stubbornly undry. perhaps it is the great mass of my increasingly unkept hair,...
Things to ponder...
Running around on the open rode is a funny thing, you meet so many people, far more than you would if you lived in that town or wherever you are. i think it is an attitude, the idea that theres no point for niceties because if you well and truly fuck it all up, you wont ever have to see them again. its kind of nice, these fleeting moments, because you glimpse a far realer face of humanity. I...
Afternoon All!
Afternoon all, I'm in sunny Eureka for a while with my darling aunt, its a cute little community near Byron Bay that's only a little bit Beverley housewives! I walked 7 kilometres this morning with 'the girls' from the neighbourhood while gossip reigned about who the new people were, how much their house was worth, when the man was coming to mow the lawn…and who saw...
A Complicated Calving
One of the cows at my Aunts place had a lot of trouble giving birth, with the result that the calf was stillborn. My Aunty Becky, her lovely friend Alex and I spent the morning running all around the paddock trying to catch her, as she stumbled around awkwardly. Eventually, the sweet and, of all things, gym frequenting vet turned up and pulled the calf out; prefering to walk rather than drive to...
Hiya!
hey all, so sorry for not being able to update for so long, although i have been sleeping rough and with very little internet access! (sorry mum :) so, start from the BOTTOM AND WORK UP and you'll get it all in order. i also forgot to edit the flow of the text, so woe betied you if you're one of my ex english teachers. you dont scare me, Trev! love you all, again, thanks for...
Thursday
As you head out west along the New England Highway, the road begins to stretch out into 100 km lengths of wild and rugged terrain, stratified by rural towns such as unassuming Armidale and steakhouse-swathed Tamworth. After leaving yarramalong ( my Nan and pops place), i rode to Wallabah for the night, settling into the local pub with a few of the local wildlife. Conversation habitually rose...
Saturday: Lithgow to Sydney
Travelling through Sydney i sweated, swore and spat silent abuse. After an hour of crawling, i said 'stuff this' pulled into a loading zone and pulled everything off but my singlet and biking trousers. (this would be the beginning of quite a tradition of casting off my clothes by the roadside, as regular readers may soon find out!) Passersby stared, to be honest i didn't blame them. A...
The Beginning
The Beginning To do great things in life, one must actually start, and starting is often the hardest part. Not the planning or the dreaming or the collecting of useful things, but the act of getting on your bike and riding off into the sunset. The night before my big trip, there was also the delicate issue of not only me starting, but my motorbike, which is kind of essential in the grand scheme of...
17 Days To Go
Theres something in the air at the moment, its a little bit frisky, a little bit scary, and a whole lotta unbridled excitement at what is to come. A chance to test my metal, fall on my arse and come back up smiling. In 17 days il be packing everything i own on to the back of my motorbike and turning my wheels towards London. everything else has been unceremoniously packed up and thrown into...
Want To Be a Faerie?
if you want to help, I shall be ever so grateful :) if you know something or someone i don't, please don't hesitate to let me know! cheers, fellows lasses and lads.